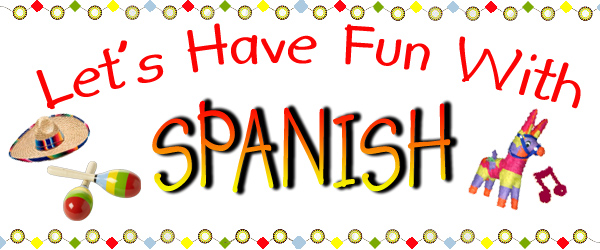 Exercise & Activity Books
These easy-to-read books are full of activities for the Basic Units. You will be amazed at the fun and ease students will learn Spanish with this two book series. They will relate to the pictures and Caribbean references and beg to use the book each class!

Let's Have Fun With Spanish Book 1 is designed for students 7 - 9 years old. The 62 page workbook is broken down into 14 Chapters of study.

Each Chapter begins with an English-Spanish vocabulary list that will introduce the vocabulary for the Chapter. There are songs, games and puzzles throughout the workbook that reinforce the vocabulary for each Chapter.

Topics include Simple Phrases, Numbers 1 - 100, Colours, Classroom Objects, Body Parts, Animals, Family, Food, Hispanic Culture and more!
Let's Have Fun With Spanish Book 2 is designed for students at the primary level of education. It is a continuation of Book 2 and provides many of the elements for a one year course.

The book is broken down into 8 chapters of study. Each chapter begins with an English-Spanish vocabulary list that will introduce the vocabulary for that chapter. The following activities are designed to reinforce the vocabulary in a visually focused and easy to relate to manner.

In addition to the 8 chapters, there are three cultural capsules. These three capsules, offer students a delightful and interactive view into some aspects of Hispanic Culture from a Caribbean viewpoint.
There is an audio CD that accompanies Book 1. The CD contains interactive exercises, songs and games for the students and is a perfect way for them to practice and learn Spanish. The CD is available from the Ministry of Education in Kingston, Jamaica and is free of cost to Jamaican Teachers.

Click here to Sample audio CD